The 8th SECEMU Conference was scheduled to take place this year in Murcia organized by ANSE. However, due to the current pandemic SECEMU decided to postpone it to next year and for this reason, the 12th Extraordinary General Meeting (EGM) was held online today Saturday 28th November 2020. It has been a very productive meeting gathering 39 participants from different parts of Spain (Andalusia, Asturias, Cantabria, Castilla La Mancha, Castilla y León, Catalonia, Valencian Community, Galicia, La Rioja, Madrid, Murcia and Navarre) and Portugal to discuss various aspects of bat conservation, research and outreach in the territories of Spain, Portugal, Andorra and Gibraltar.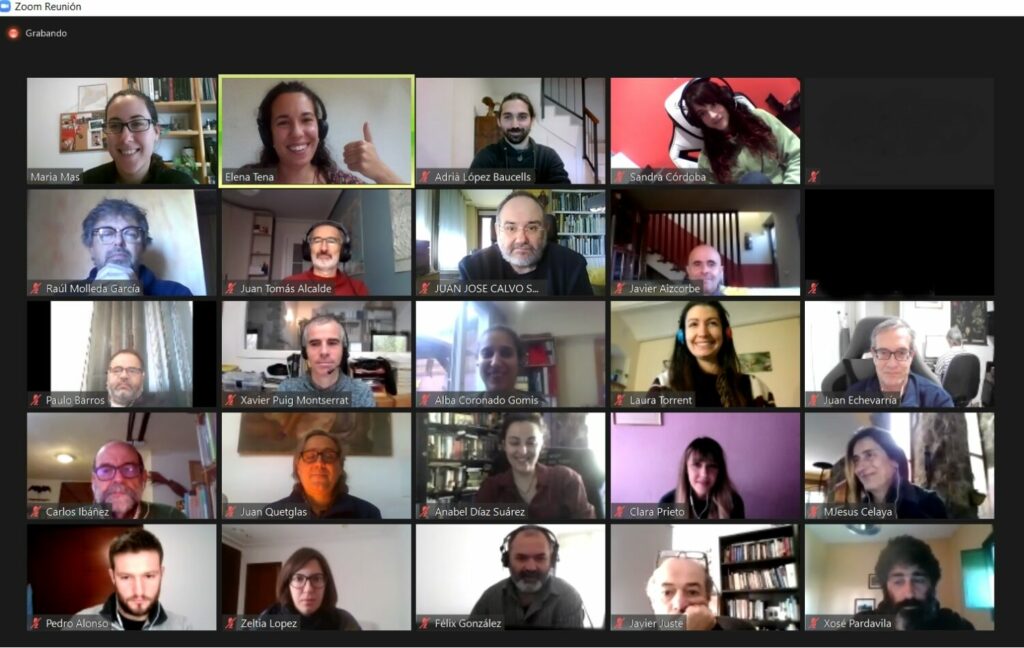 As in other years, the minutes of the previous EGM, held on 30th November 2019 in Zaragoza, were approved. Subsequently, our president Juan Tomás Alcalde reported on the activities carried out by the Council and the Treasurer presented the financial balances for the year, with a current active membership of 191 SECEMU members. The various commissions also reported on the activities carried out over the past year (conservation, ringing, library, outreach, website and social media, health, international affairs, wind farms, etc.)
As the Website Commission, we were able to present the annual summary reporting over 121,000 online consultations, almost doubling last year's figures. As expected, due to the coronavirus pandemic this year, there has been an influx of visitors to our website which peaked during the lockdown. From the Website Commission we would like to thank the Health Commission, Juan Emilio Echevarría and Javier Juste, for their work creating awareness and their participation in the press, critically and scientifically reporting on the relationship between bats and the coronavirus. You can find some of the relevant links her:
We would also like to thank Clara Prieto and Sandra Córdoba for our #DontBlameBats outreach campaign:
In addition, the general activities to be developed over the next year were proposed. Among them, the 10th anniversary of our Journal of Bat Research and Conservation and the 8th SECEMU Conference in Murcia on 5th and 6th December 2021 organised by ANSE.
We wish to thank all members for their work in SECEMU and especially the Council for organising the EGM.
We hope to see each other in person at the 8th SECEMU Conference in Murcia!
admin